"It was dramatic. I was enthusiastic, energetic. For the first time in months, I felt absolutely normal."
I was suffering from unexplained headaches and extreme weakness over the past several months. I visited medical doctors who had done all the investigations and check-ups required. Despite this, we could not find any reason why I had this headache.
It started affecting my personal and professional life. My colleagues had started noticing my problems. One of them suggested IV Therapy, and in the beginning, I was dubious about this. 
"How can just an IV drip cure my problems if all these medical experts could not do it."
I did my research on this and decided to test it. I decided to see Dr. Salim of Healthcall Clinic in DIFC, Dubai. I took an appointment and reached a bit earlier. Dr. Salim was already there. Everyone was accommodating and friendly, and I got a good vibe there.
I explained all my problems to Dr. Salim. He listened to everything patiently and recommended a course of NAD+. After the course, I noticed that I had more energy in my system.
I started standing, walking straight, and feeling fresh when I got up every day in the morning. While taking the NAD+ drip, I was warned by the nurses that it may cause a little discomfort in my abdomen or heart. They had to adjust it drop by drop to be within my comfort zone. They also gave me Oxygen Therapy during the process and it was great and relaxing.
One thing I noticed is that the younger the people, the lesser the time taken to complete taking NAD+ drip. It took me 8 to 9 hours to finish my drip. But I never felt the time delay. The staffs at the clinic were very friendly. They kept visiting me and made sure that I was comfortable. They are ever ready to help you. Each one of them was very well versed in all the treatments provided at the clinic and extraordinary in the way they were handling the patients.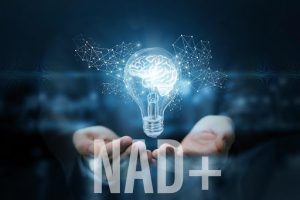 Subsequently, Dr. Salim prescribed to me the intravenous Ultimate Plus IV drip which had glutathione that is an anti-oxidant for cleansing of the body. He also added glutamine since I had digestive issues so that it could heal my digestive system.
To cure my persisting headache, Dr. Salim suggested adding amino acids, taurine, arginine, and biotin in these vitamin drips. The moment the drip started I could feel something happening to my head. Especially my headache area. It was not even 10 minutes and my headache disappeared. For the first time in months, I felt normal. It was amazing. I was enthusiastic and felt energetic.
I highly recommend Dr. Salim and HealthCall to anyone who is facing similar problems. HealthCall can help you get your life back.
                                                                                                                                                                                            -Prof Ramesh S K