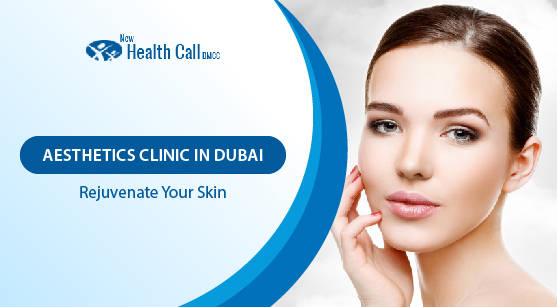 The medical industry has so beautifully and technically evolved that, it can not only treat us by eliminating the most chronic diseases we get infected with, but it can also make us look fresher, younger and better. The cosmetic surgery market is rapidly growing, where using various safe medical treatments, one can improve our aesthetics and show off our better selves.
Several Aesthetics clinics in Dubai have already set a benchmark, by helping and treating hundreds of satisfied clients, using safe and advanced methods and medical tools.
At these aesthetic centers in Dubai, the cosmetic surgery is performed that treats various skin and hair conditions and takes care of the problems such as wrinkles, acne, scars, sagging of the skin, anti-aging symptoms, and much more.
The cosmetic centers in Dubai use various surgical and non-surgical methods for facial rejuvenation.
These clinics employ a team of skilled and experienced surgeons, dermatologists, general practitioners, laser doctors, beauty specialists, and other proficient support staff, of global fame who use the latest technologyequipment and possess an updated knowledge to perform cosmetic treatments.
The doctors at Healthcall medical and Aesthetic clinic in Dubai welcome all sorts of enquiries and questions from their patients or clients. They consider it as their primary duty, to make the patients comfortable and confident, and updating them about the treatment process in details explaining what exactly they will be doing.
If you wish to have a doctor on call in Dubai, even that is conveniently arranged for the clients for many services.
Various services the aesthetics clinic in Dubai may offer are aesthetic gynecology, plastic surgery, oxygen therapy, IV transfusion therapy, carbon peel lucid therapy, ultherapy, skin rejuvenation injections, derma pen, face lift, otoplasty, derma sweepexfoliation treatment, liposuction, PRP therapy, laser hair removal, ellipse, skin tightening, wart removal, nail disorders, skin tag removal, mesotherapy, etc.
After making an appointment, you can go for an initial consultation with the doctor. This session is important as the doctor will evaluate and understand your current medical condition and your past medical history. The doctor may also ask questions on your lifestyle and then suggest the treatment accordingly.
The cosmetic medical centers are available at many central and strategic locations in Dubai. These centers provide a variety of treatments for all kinds of patients of different ages, various skin types, and of both genders.
They use the latest and advanced tools combined with well-trained medical support practitioners to offer a world-class enhancement of the face, skin, hair, or even entire body.
If you are worried about your privacy, you don't have to be concerned at all. A rule of a high level of privacy and confidentiality of the patients is ensured and practiced at all times.
The emphasis remains to be on the natural looking for skin and hair and to provide and maintaina long-lasting solution.