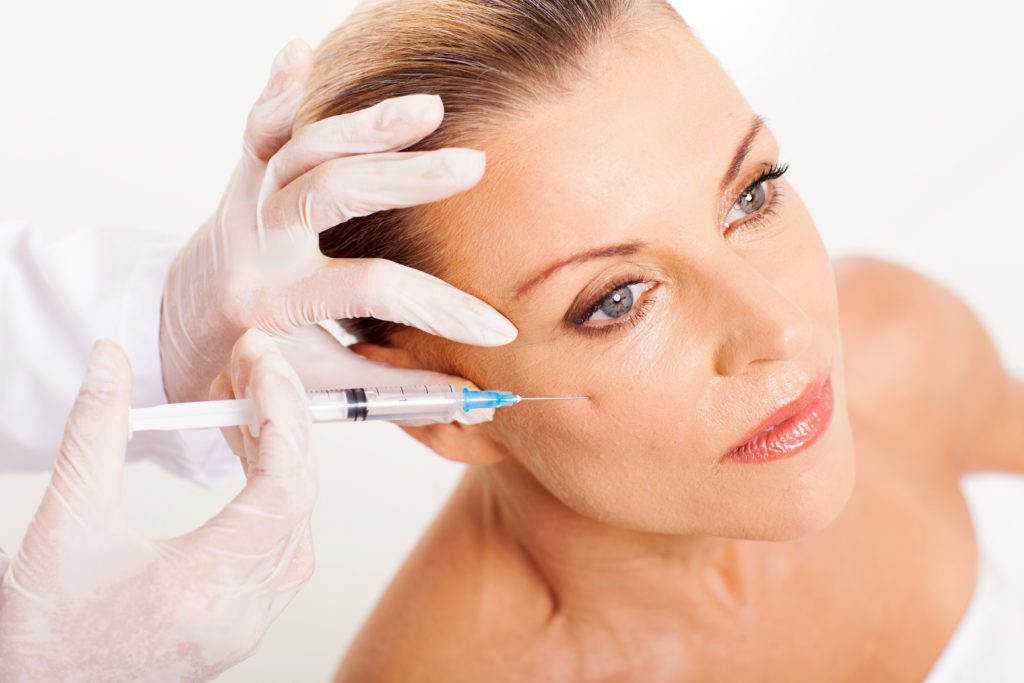 Looking or feeling older than your real age?
The injections help to reduce the lines and wrinkles. It is a common procedure used all over the world to deliver the best natural youthful look without the need for surgery. It is given through very fine injections, It helps to relax the muscles that can cause wrinkles. It is also the best treatment for sweaty underarms and hands.
The  injections are injected into the skin to inhibit muscle movement. They work by blocking the nerves that contract muscles, softening the appearance of wrinkles and preventing them from developing or worsening.
THIS TREATMENT HELPS WITH :
• Tightening of the face.
• Eliminating lines and wrinkles.
• Preventing marks from early wrinkles.
• Chronic migraines.
• Hyperhidrosis (sweating of hands and underarms)
• Smoothening the frown lines – forehead & area above the nose.
• Crow's feet – around eyes.