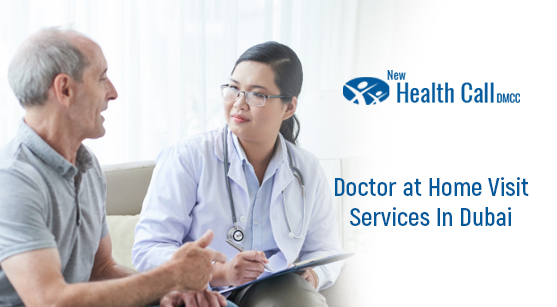 In this day and age, hospitals and clinics started serving patients with home visit doctors Dubai to cater to their needs and there is a great rise in these services. You need to look for a reliable home visit doctor who is reputable in their practice.
Who should avail Home Visit Doctors Dubai?
Elderly citizens above 60 to 70 years are the fastest growing population in UAE and they are also the most common groups who need home visit doctors every now and then. At home health care is known to be the best choice for the elderly and it can also benefit other patients. It really comes handy for patients who cannot visit the doctor's office and patients who have –
Mobility issues like injury or disability
Problems invisibility which make it dangerous to travel or drive
Lack of transportation
Mental health issues or memory issues like Alzheimer's
Several chronic issues with management
Along with these conditions, you can also call medical support at your home if you meet the criteria given below –
Considered 'homebound' by the hospital
You need skilled healthcare on a part-time or intermittent basis to prevent, improve, manage, or slow down the existing health condition
You need to be under a doctor's care who documents and completes personal visits
A patient who needs the help of medical equipment like crutches, walker, or wheelchair to leave home or someone's help or if the patient feels that leaving a home could worsen their condition can avail the services of doctors at home visit.
Why Do You Need a Home Visit Doctor Services in Dubai?
The concept of home visit doctor services is not new. In fact, it dates back to before the period of World War II. These days, this type of practice has been advanced and took a new form. Things have been easier for a lot of people, especially elderly citizens and patients who cannot visit hospitals or clinics on their own. Here are some of the benefits of home visit doctors –
Convenience
Even though you feel that you just want a regular checkup but you are too busy to wait in line to see the doctor, you can easily call the doctor at your home. It saves you from dealing with traffic and trouble of finding a parking space.  This is the reason it is a lot more convenient to call your doctor to visit your home. It is especially true for the ones who need medical care the most, especially the elderly patients and the ones who are not well.
If you can't drive or you don't have transportation, you cannot visit the doctor. This way, a home visit can be the best choice. You just need to take bed rest if you are ill. Home visit doctor services or doctor on call really come handy in this case too.
Saves Money and Time
You can also save a lot of time when a doctor visits your home. It takes a lot of time to get to your doctor's clinic from home. This way, you can simply call a doctor to your home. It also saves the cost of being hospitalized with regular visits to your doctor. If you have a problem in mobility and you are severely ill, you can simply call doctors at home. You don't have to spend on public transport. These days, a doctor at-home services are included in health insurance plans.
Available round the clock
Working hours are one of the main problems when meeting general practitioners. This way, home visit doctors provide proper care and they can visit even when other doctors' clinics close in the afternoon and they can also serve you on weekends.  So, one can avail of the medical services round the clock.
Safe for patients with weak immunity
Sitting in waiting rooms is both inconvenient and dangerous for patients who have different diseases. It causes a threat to people who are healthy and elderly, whose immune system is weak. If you are visiting the doctor because of illness, your system is tired. The problem with elderly citizens is that their balance is compromised as they lose mobility and flexibility. So, it is not easy to go anywhere. In that case, it is always better to call a doctor to their home.
Bottom line
In the end, we all need home visit doctor services for one reason or another. We feel most comfortable at our home. So, it is always best to get treated at our home too.