Established in 2007, with over 12 years' experience and branches throughout Dubai ( Dubai International Financial Centre and Dubai HealthCare City) plus an international presence in UK and Germany, Health Call group provides Doctors On Call in Dubai 24/7 with comprehensive Medical and Well Being Services.
Our Home care Doctors are well equipped to deal with all kinds of ailments including the Common Cold, Ear Infections, Food Poisoning, Seasonal Allergies, Bacterial Infections and much more.
Our Doctors on call service is efficient, reliable, punctual and comprehensive. Our vision is to provide safe and quality services to our patients throughout Dubai. This is the reason why we have become the leading Doctor on Call Service in Dubai with thousands of satisfied patients both residents and tourists alike. We take pride in the fact that our team consists of highly skilled and professional Doctors and Nurses who have years of experience in dealing with patients in their homes/hotels in Dubai.
Our professional home care doctors speak multiple languages including Arabic, English, Hindi, Romanian, Georgian, French, Farsi and much more.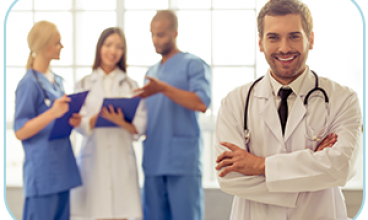 Doctor consultation 390 درهم
Call Out Charge 300 درهم
Our home Doctors can offer prompt and professional care at an affordable price covering a wide variety of problems such as:
» Providing Consultation and Health Education including Lifestyle Modification and Diet Plans.
» Physical examinations.
» Collecting Specimens for Lab tests and analysis.
» Prescribing medication as necessary.
» Recommend treatment plan.
» Refer patients to specialist or consultants for tests and further diagnosis if required.
Our Doctors are backed and guided by highly specialized Physicians when required to give you the best treatment possible.
Internationally trained and highly experienced Home Call Doctors are ready to attend to all your healthcare needs. Our Doctors are licensed by Dubai Health Authority to provide homecare services in Dubai at your Home, Hotel or Office accompanied by our experienced and well trained nurses.
62c17a9c1b3aa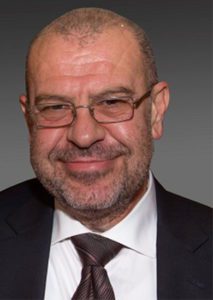 Dr. Salim Olabi
طبيب عام
Graduated MBBS from Victor Babes University of Medicine and Pharmacy in Romania. He then went on to complete his masters in internal medicine from Ain Shames University in Cairo. Dr Salim brings with him a wealth of experience in the field of general practice with an emphasis on family medicine. With many years of experience under his belt in the UAE, he is fluent in 4 languages including Romanian, Russian, English and Arabic. He is one of the most valuable member of our team and is dedicated to the health and wellbeing of his patients.
Dr. Zaheer Abbas
Dermatologist

Zaheer Abbas, MD, is a Board-certified dermatologist. He has more than 7 years experience in general and cosmetic dermatology. He has researched and wrote many articles in his field. He is the fellow of European Academy of dermatology & Venerology (EADV). He is active member of International Society of Dermatology and Iranian Society of dermatology.
Dr. Zaheer Abbas acquired his Doctorate degree of Medicine (MD) from the Tehran University of Medical Sciences (TUMS). He went ahead to get his specialist training in Dermatology and completed his residency program in Razi hospital, Tehran University of Medical Sciences. (The most prestigious training centre in the field of dermatology in the Middle East region).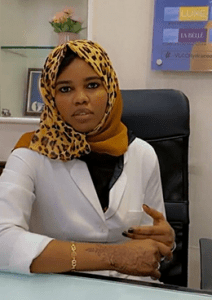 Dr. Nihal Hussein
Aesthetic Specialist

Dr. Nihal is a General Practitioner, Dermatologist and a USA-certified Aesthetic Laser Practitioner with more than 8 years of experience in Aesthetics Medicine. She is a Certified Injector by the American Academy of Aesthetic Medicine and the American Academy of Anti-Aging.
Dr. Nihal remains current with the latest advancements in the field of Aesthetics Medicine and takes the time to listen and understand the unique needs of every patient. Her plethora of experience paired with her genuine concern for the patients' wellbeing makes her a valuable addition to the Skin111 Family.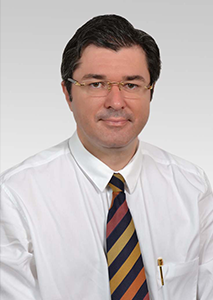 Dr Silvian Stanciu
Md, Specialist In Plastic Surgery And Aesthetic Medicine

Dr Silvian is a well-known and highly reputable European Qualified Plastic Surgeon with over 20 years' experience, over 9 years in Dubai.
With a roll exceeding thousands of patients, Dr.Silvian Stanciu is a result-oriented, gifted and caring plastic surgeon, recognized in the UAE and overseas. His high patient referral base is a consequence of his gentle yet thorough approach, aesthetic skill and extensive training.