EXCLUSIVE OFFER - DOCTOR ON CALL AT YOUR PLACE FOR 390 AED ONLY - FREE CALL OUT CHARGE WORTH 300 AED
Established in 2007, with over 12 years' experience and branches throughout Dubai (Jumeirah Lake Towers, Dubai International Financial Centre and Dubai HealthCare City) plus an international presence in UK and Germany, Health Call group provides Doctors On Call in Dubai 24/7 with comprehensive Medical and Well Being Services.
Our Home care Doctors are well equipped to deal with all kinds of ailments including the Common Cold, Ear Infections, Food Poisoning, Seasonal Allergies, Bacterial Infections and much more.
Our Doctors on call service is efficient, reliable, punctual and comprehensive. Our vision is to provide safe and quality services to our patients throughout Dubai. This is the reason why we have become the leading Doctor on Call Service in Dubai with thousands of satisfied patients both residents and tourists alike. We take pride in the fact that our team consists of highly skilled and professional Doctors and Nurses who have years of experience in dealing with patients in their homes/hotels in Dubai.
Our professional home care doctors speak multiple languages including Arabic, English, Hindi, Romanian, Georgian, French, Farsi and much more.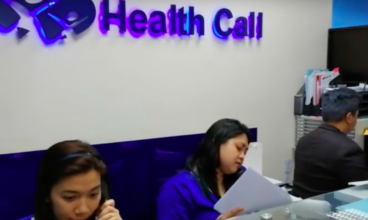 Doctor consultation 390 درهم
Call Out Charge 300 درهم
Our home Doctors can offer prompt and professional care at an affordable price covering a wide variety of problems such as:
» Providing Consultation and Health Education including Lifestyle Modification and Diet Plans.
» Physical examinations.
» Collecting Specimens for Lab tests and analysis.
» Prescribing medication as necessary.
» Recommend treatment plan.
» Refer patients to specialist or consultants for tests and further diagnosis if required.
Our Doctors are backed and guided by highly specialized Physicians when required to give you the best treatment possible.
Internationally trained and highly experienced Home Call Doctors are ready to attend to all your healthcare needs. Our Doctors are licensed by Dubai Health Authority to provide homecare services in Dubai at your Home, Hotel or Office accompanied by our experienced and well trained nurses.
5edabcba2a202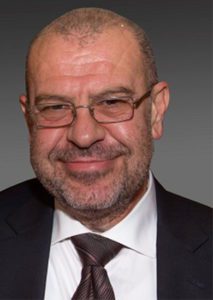 Dr. Salim Olabi
طبيب عام
Graduated MBBS from Victor Babes University of Medicine and Pharmacy in Romania. He then went on to complete his masters in internal medicine from Ain Shames University in Cairo. Dr Salim brings with him a wealth of experience in the field of general practice with an emphasis on family medicine. With many years of experience under his belt in the UAE, he is fluent in 4 languages including Romanian, Russian, English and Arabic. He is one of the most valuable member of our team and is dedicated to the health and wellbeing of his patients.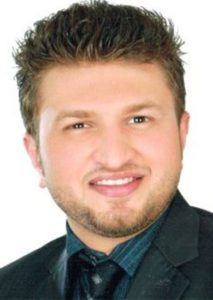 DR. AZMAL HUSSAIN
General Practitioner and Well-Being Specialist
Dr. Azmal brings his experience and passion as an Aesthetics, anti-aging and Well-being specialist to our team, He graduated MBBS from the UAE and holds a masters from the Royal College of Surgeons in Ireland, he successfully completed his fellowship in Aesthetics from the American Academy of Anti-ageing Medicine and holds several certifications in advanced injectables. He monitors and supervises all of our IV & Glutathione treatments and treatments used for Vitamins / Minerals & Heavy Metals Analysis.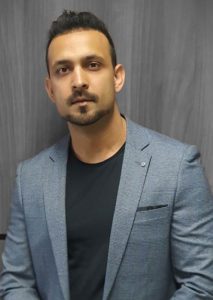 DR. ZUBAIR CAJEE
General Practitioner and Well-Being Specialist
General Practitioner and Well-Being Specialist Obtained his MBBS degree from IUHS (International University of the Health Sciences) in 2011
Born & Trained in South Africa at 2 of the main tertiary hospitals in Johannesburg namely, Chris Hani Baragwanath Academic Hospital and Charlotte Maxeke Johannesburg Academic Hospital.
He is specialized in heavy metal analysis and intravenous drip therapy, which encompasses administration of vitamins, minerals and antioxidants to help optimise the individuals well being and serves as a means of anti aging and preventative care relating to health.
With over 7 years of extensive medical experience and knowledge encompassing a holistic approach to patient care and well being. Both self-employed and as part of multi-disciplinary teams, he has a very good cross cultural rapport. Additionally he has a strong combination of professional and academic skills enhanced with entrepreneurial experience with an emphasis on healthcare, wellness and nutrition.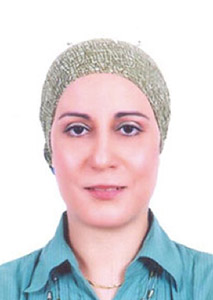 د. نجوان سعيد محمد

طبيب الأطفال

Dr. Nagwan obtained her M.B.B.S from Cairo University in Egypt in 1995. She further obtained her Post Graduate Diploma in Pediatrics from Suez Canal University - Egypt in 2002.
تتمتع الدكتور نجوان بخبرة تزيد عن 20 عامًا في مجال طب الأطفال العام والوليد، بما في ذلك خبرة العمل 8 سنوات في مستشفى النصر العام. عملت في وحدة العناية المركزة لحديثي الولادة وقسم الأطفال في مستشفى الرعاية الثالثية في بورسعيد ، مصر.
She has worked in Al Baha, Kingdom of Saudi Arabia for 3 years as a Pediatric Specialist.
Dr. Nagwan worked at CEDARS – Jebel Ali International Hospital as Registrar Pediatrics since 2010 to 2017 .