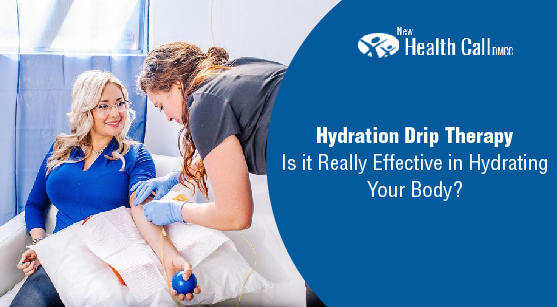 You may have often been recommended to drink plenty of fluids to stay hydrated by most physicians and health blogs. However, drinking water is not the only way to hydrate your body. These days, most health-conscious and healthy people prefer hydration drip in Dubai as it outperforms the benefits of drinking plenty of water most of the time. Here are some of the key benefits of hydration drip –
More Efficient than Drinking Fluids 
Drinking fluids is important to deal with dehydration. But you may want to drink a lot when your digestive tract and tissues in your throat can absorb most of the fluid. However, water is needed in all of the body tissues to be fully hydrated and the problem is that when we drink water only when we feel thirsty. It is more efficient because all the required nutrients and fluids are directly infused to your bloodstream. It is a faster way to hydrate the body.
You don't need fluids only 
While doing intense workouts, you are going to lose more than just liquid in your body. So, drinking water can fulfill just half of your needs. You need to recover lost nutrients and electrolytes. Water is not the only solution. It can transfer all the vital vitamins, amino acids, minerals, and other nutrients to fulfill your body's needs. This way, hydration drip can keep you hydrated and replenish and refresh your body with all the vital nutrients.
Improves Digestion 
It may not be easy to drink a lot of fluids as it can affect the digestive system. You may also need to drink higher amounts than your body's ability is to absorb fluids at a time. Hence, your digestive system needs to work hard to repel the fluids it is unable to process. If your body starts doing so, it often flushes out most of the vital nutrients. Some supplements can also cause trouble with your digestive tract. The best thing is that this therapy doesn't affect your digestive system. It also prevents waste as compared to drinking fluids and your body is able to retain more nutrients.
Improves Recovery 
Hydration is very vital to your body's recovery. It is needed for athletes after having intense workouts to reduce muscle stiffness and soreness. After having a long and tiring day, you must be feeling tired. Due to this reason, you need fluids to restore energy quickly. Fluids can also be able to cure hangover symptoms.
Hence, hydration IV therapy is helpful in faster recovery for your body as compared to drinking fluids, especially when you are indulged in an intense workout. You can get the right blend of nutrients, vitamins, and fluids with hydration drip.
Boosts Immunity 
You probably do not want to feel sick. Hydration drip can help you avoid a lot of common illnesses with an efficient and fast dose of compounds such as vitamin B12 and Vitamin C. These vitamins are infused to the bloodstream.
Bottom Line 
To get the amazing benefits of this treatment, feel free to contact us or visit us at www.healthcall.ae. We have an extensive range of IV drip options available as per your medical condition and individual requirements.