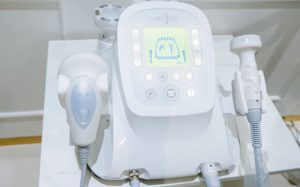 Get a firm and toned body this summer in Dubai!
Introducing HealthCall Lipozero!
Sometimes exercise and diet are not enough to reach a firm and toned body. With the help of Lipozero, you can achieve muscle definition in problem areas such as the abdomen by reducing the fat layer covering the abs. Using radiofrequency and cavitation, Lipozero targets the fat cells and vacuums them away in a non-invasive manner, effectively achieving fat reduction and weight loss.
What is the technology behind this?
It's a 45 min session utilizing radio frequency+ vacuum+ cavitation (which is a type of ultrasound) + low level laser + LED. This combination helps reduce fat and treat cellulite to help carve out the best physique.
Is it weight loss?
No. this is body sculpting.
The ideal candidates will be close to their desired weight, and we shall help reduce the fat in problem areas to expose the muscles below, instantly giving a toned physique. There is a dramatic reduction in inches, not kilograms. For non-surgical weight loss, HealthCall team shall customize a unique weight loss plan to help you achieve your body weight target before commencing these sessions.
Who is the ideal candidate?
The ideal candidate should have a BMI within 18.5 and 24.9
How many sessions are recommended?
Each session gives you 5 to 8inch reduction from different parts of your perimeter, and sessions should be done weekly for 4 to 6 weeks for achieving the dream result.
What areas can it be used for?
It's a non-invasive method. It is used to target problem areas where fat is hard to burn using conventional methods, like diet and exercise. Some of the most effective areas are:
Abdomen
Love handles
Double chin
Facial fat (cheeks)
Buttocks
Hips
Thighs
Arms
Overall body lift