Get an Ice-Cool facial this summer!
Introducing HealthCall Cryo Facial, the latest Korean technology to drastically cool your skin and reduce inflammation to lift your face instantly with higher essence absorption up to 20 times.
Get rid of the swollen and tired look and benefit from the youthful and tightening effect of collagen formation and fat drainage using lymphatic drainage technology.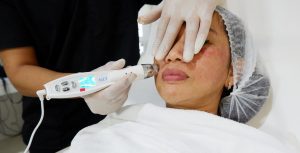 Original Price: 590 AED
Single Session 15% Off: 500 AED
Two Session Package 25% off: 440 AED
5 Session Package 35% off: 385 AED