6081cddcbbb7a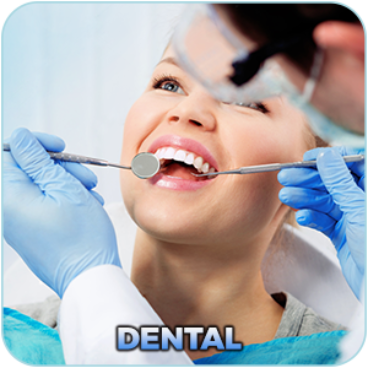 » Provide preventive and restorative treatments for oral and dental problems/disorders.
» Responsible for diagnosing and treat problems with teeth, gum, and other related oral structures
» Instruct individuals on brushing, flossing, and all other aspects of dental care.
» Dentist will meet with patients in the clinic routinely and remove tooth decay, fill cavities, repair teeth, and treat gum diseases.
» Examine teeth, gum and related tissues, using diagnostic equipment to evaluate and promote dental health.
» Formulate plan of treatment for patient's teeth and mouth tissues.
Dr. Abdulrahman Mashiel
Dentist
He have a wide range of dental experience in all areas of dentistry, including pediatric dentistry; cosmetic cases and full mouth smile makeover with Laser treatments. He Graduated from AUST with a Doctor of Dental Surgery degree; he then did his Associated Fellowship with the American Academy of Implant Dentistry AAID. He has been a LUMINEERS Certified Dentist since 2013 and is also part of LUMINEERS Team in GCC as well as a Certified Dentist from Eon (specialized in invisible Ortho aligners). Dr. Abdulrahman has More than 5 years Clinical Experience in UAE when he was hired as the Clinical Supervisor at Ajman University for Science and Technology in the Pediatric dentistry and Prosthodontic clinics. HealthCall is very lucky to have one of the best dentists in Dubai.
Dr. Nazeer Ahmed Meeran
Orthodontist
Dr. Nazeer Ahmed Meeran has been creating beautiful smiles for patients and celebrities in the UAE for more than 12 years and is recognized as one of the top ranking orthodontist in Dubai. He has been the specialist orthodontist for some of the premier and top class dental clinics in Dubai. He has extensive working experience with many internationally reputed specialists in his field. He has practiced in Mirdif and Jumeirah Lake Towers (JLT), Dubai for more than a decade and is one of the best in his field of orthodontics. He has a passion for cosmetic dentistry and smile correction and is quick to embrace new technologies in his profession. He has extensive expertise in adult orthodontics as well as orthodontic treatment for teenagers and functional jaw orthopedics.
He has high clinical expertise in all kinds of orthodontic treatment including Invisalign, Metal braces, Ceramic braces, Clear Aligners, Lingual braces and advanced Self Ligation systems like Damon braces, Smart clip and Tenbrook appliance. He also has certification for customized Lingual Braces System (USA).