SPECIAL OFFER
---
"FOUNTAIN OF YOUTH".
First to launch in the UAE by the leading provider of IV Drips.
Active ingredients, (which are both MOH and DHA approved)
62f43300acfba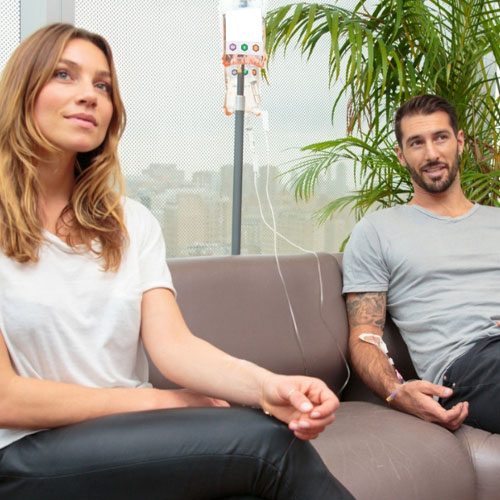 BENEFITS INCLUDE
* REVERSES AGEING
* REPAIRS DAMAGED DNA
* IMPROVES COGNITION
* ASSISTS WITH ADDICTION RECOVERY
* IMPROVES MENTAL HEALTH
* BRAIN REGENERATION
* REDUCES ANXIETY
* REDUCES DEPRESSION
* BOOSTS ENERGY
* REDUCES PAIN
* REDUCES INFLAMMATION
* BOOSTS ATHLETIC PERFORMANCE
* AIDS WITH WEIGHT LOSS
Our Doctor will carry out a specialized consultation to determine the adequate dosage and frequency of sessions that one may require.
Treatment time typically takes between 2-4 hours.
What is NAD+?
NAD stands for Nicotinamide adenine dinucleotide.
It was discovered for the treatment of addiction disorders and to help reduce cravings associated with withdrawal symptoms. Eventually, it was realized that its properties may make the '' Fountain of Youth '' as it has strong anti-aging properties and can also help reverse age related damage to our CNS (central nervous system) .
NAD+ is a coenzyme of Niacin (Vitamin B3) that exists naturally in every cell. NAD takes part in over 100 metabolic functions of our cells. Its main function is energy production, important for normal functioning and optimal well being.
NAD + is also an essential component of the citric acid cycle, a process that produces energy for every cell and organ in the body.
For energy production it reacts with O2 in mitochondria to generate ATP. Thus enabling the transfer of energy from the foods we eat to vital cell functions.
NAD + is also a cofactor of key enzymes responsible for longevity called sirtuins - SIRT1 and SIRT3 - that are involved in longevity through their control of gene expression. SIRT enzymes appear to switch off genes that promote aging, inflammation, fat synthesis and storage, and stabilization of blood sugar.
The ratio of NAD+ / NADH regulates activity of various enzymes involved in different metabolic pathways.
It is a powerful antioxidant in the body
NAD levels progressively decline with age.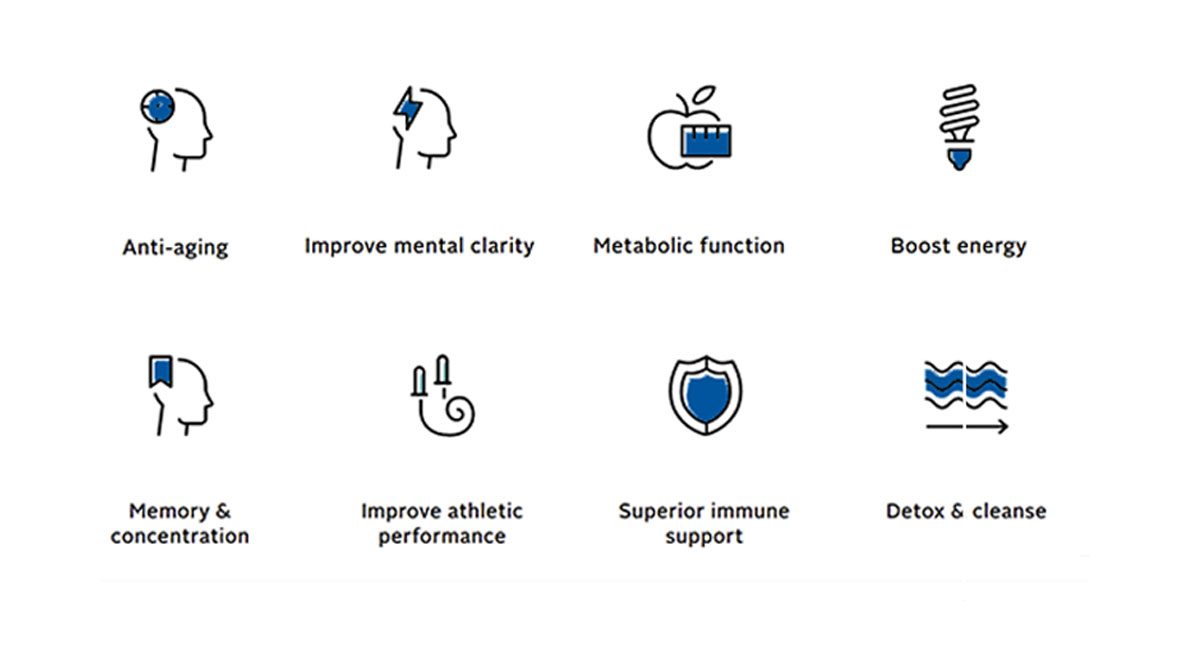 62f43300ae72a
What does NAD+ do?
* Neurotransmitter production enhancement, thus improving memory, focus and mood elevation.
* Utilize nutrients to produce the energy the cells need for optimal functioning.
* Detoxification
* Strong antioxidant properties
* Increases NO (Nitric oxide) production that in turn leads to the improvement of blood flow and blood pressure.
NAD fights ageing by restoring the youthful function of basic life sustaining processes in every single cell.
NAD is described as a major advance in "systemic anti- ageing medicine".
NAD is necessary for cellular regeneration.
NAD turns off genes that are responsible for ageing.- silences genes for proteins that accelerate ageing (Sirtuins)
NAD has an important role in DNA repair and telomere maintenance
Protection of brain cells and is described as a novel neurotransmitter.
Important Cell signalling function
Turns on enzymes (Sirtuins) that slows down ageing
Restores mitochondrial decay.and dysfunction.
Mitigates oxidative stress.
Anti inflammatory - Activates enzymes to prevent and correct DNA damage.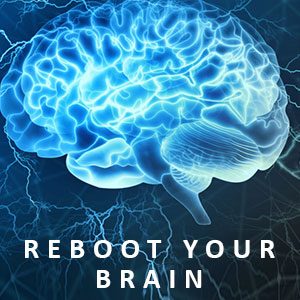 Chronic Conditions: include chronic pain, chronic nerve damage, chronic fatigue syndrome, lyme disease, and autoimmune diseases. Chronic illnesses like these affect millions of people around the world , and typically there is no "cure." The good news is that NAD + IV Therapy has been shown to be able to dramatically reduce symptoms of these illnesses by boosting the body's natural cellular repair. In addition, this molecule found in living cells can also help protect against autoimmune diseases by altering the immune response and down regulating pro-inflammatory chemicals in the body.
Neurodegenerative Diseases & Mental Health Disorders: These include conditions such as Alzheimer's, Parkinson's, Depression, PTSD and Anxiety. We can utilize a myriad of treatment solutions to slow down their progression. NAD + therapy works by slowing down the cognitive decline by detecting and activating PARP's (Poly ADP-Ribose Polymerase) their role is to repair damaged DNA, or by extending healthy cellular function, thus preventing neurodegeneration.
Athletic Injuries: Helps the healing process by the use of NAD + treatments. By reducing inflammation at the site of injuries, increasing blood flow and speeding up the natural healing process.
Performance Enhancement: Due to the proven benefits of NAD +, it has become a preferred and preventative treatment for athletes. NAD + helps prevent wear and tear in the body, boosts one's metabolism and increases energy levels. NAD + can enhance muscle oxidative performance.
Patients can finally experience the capacity to heal and regain their vitality and strength for a much more active and superior quality of life.
*5% VAT will apply to ALL the IV DRIPS