SPECIAL OFFER
---
As the leading provider of IV / Detox / Glutathione Drips in Dubai since 2007, We use the highest quality Active Ingredients & all our products are MOH and DHA Approved. This service can be provided in our prestigious clinics in DIFC in the comfort of your home.
IV Drips can be used for the following.
General well being
Immune Booster
Detox (Glowing / Radiant skin)
Hydration, Hangover relief and much more.
Energy Boost
+ much more
What makes us unique is we have a scientific approach by custom tailoring the IV using the Oligo-scan.
Before proceeding with the drip, you'll have a consultation with our specialist Doctor who is the best to advise you on the treatment & most suitable plan for you to achieve your goal / objectives. Also, he will carry out a Vitamin / Mineral and Heavy Metal Analysis to check the amount of vitamins / minerals & heavy metals in your body to make sure you are getting the adequate treatment.
We have introduced a new immune boost drip with a high dose of vitamin C (10 Grams), B12 & B-Complex, zinc, copper, chromium, manganese, selenium, ferric chloride, molybdenum, xylitol (see our new immune boost drip) as well as we use genuine products, highly effective, administrated by experienced nurses, giving the necessary Fluids, Vitamins, Minerals and Amino Acids direct to your blood especially tailored to your needs after performing the latest diagnostic analysis of your Vitamins / Minerals / Heavy Metals and proper consultation with our specialized wellbeing doctors in our clinics. We highly recommend our most popular Ultimate and Ultimate Plus IV drips as all benefits are in one drip (Ultimate plus with double dosage for maximum benefits)..
There are many studies that show most people are vitamin and antioxidant deficient which can lead to fatigue, illness, poor mood and weight gain, dehydration caused by the intense sun and heat of Dubai as well as hangovers from late nights out can be treated with our unique new therapy. Our IV treatments can get you back to your vacation or busy day quickly and efficiently.
| IV THERAPY Services in Clinic | Prices |
| --- | --- |
| Express Drip | AED 490 |
| Express Immune Booster drip (NEW) - affordable & on the go (FAST) - Contains high doses of Vitamin C (5 grams), B12, Zinc, Selenium & 9 other ingredients. | AED 490 |
| Original IV Drip (Cold & Flu, Jet Lag) | AED 790 |
| Pre/Post Party Drip (Hangover) | AED 1090 |
| Specialized Drip (Immune Boost,Energy Boost,Skin Care / Anti Aging, Body Building & Fitness, Anti Oxidant Drip) | AED 1250 |
| ULTIMATE DRIP - ALL IN ONE (MOST POPULAR / RECOMMENDED) | AED 1,690 |
| ULTIMATE PLUS (NEW) - LIMITLESS IV DRIP | AED 2,490 |
| Custom Tailored Drip | Price as per requirement |
Custom Cocktails of Vitamins, Glutathione, Minerals, Amino acids and more, directly to your blood to make you feel good from the inside out. For Cold/Flu, Jetlag, Hangover, Lethargy, looking good and much more.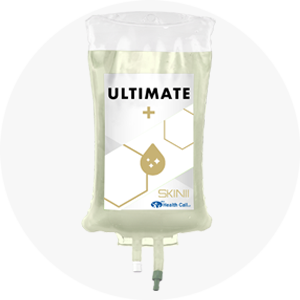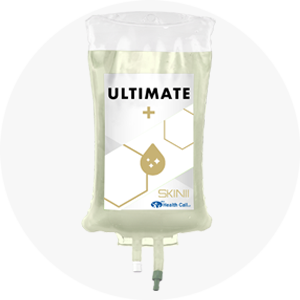 " On call service available At Your Home, Hotel or Office "